Melbourne Tourism Industry Leadership Program
The Melbourne Tourism Industry Leadership Program (MTILP) is a ground breaking leadership development program that gives people with a demonstrated interest in the visitor industry an opportunity to grow as leaders.
Our vision is to develop leaders from across the visitor industry that have the passion and drive to provide ongoing leadership for Melbourne and Victoria. The primary focus is on giving people the tools they need to be more effective leaders.
In 2012, the Melbourne Tourism Industry Leadership Program won the RACV Victorian Tourism Award for 'Best Training and Education Program'. The leadership program model has also been delivered in Gippsland, High Country, Grampians, Goulburn Valley and Scotland.
MTILP is proudly sponsored by Melbourne Airport and supported by Tourism Victoria and City of Melbourne.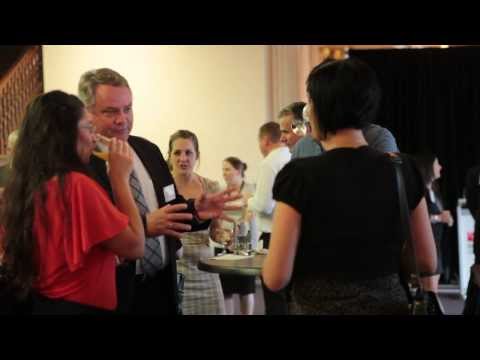 Overarching Program goals include:
Developing collective leadership in the Melbourne visitor industry
Encouraging understanding, cooperation and partnerships between industry and government
Providing practical learning opportunities for industry leaders
Generating commitment to sustainability, innovation and entrepreneurship within the tourism sector
Enhancing individual leadership skills and;
Strengthening succession management within industry
Participants partake in:
Five full-day workshops
Three, two day residential workshops at the beginning, middle and conclusion of the program
Official launch and a graduation ceremony
 "I applied to be a participant in the Melbourne Tourism Industry Leadership Program to network with like minded advocates of Melbourne tourism, to learn from some of the best in the business and to stamp Queen Victoria Market as not only a retail centre but also a major tourism icon for Melbourne. I finished the program gaining all of this and so much more. The friendships I have made and the things I have learned during the program I will take with me well into the future. Congratulations on a fantastic initiative and I look forward to watching it grow in its success for years to come."
Misti Dullard.

To view a case study featuring former participant of MTILP, Misti Dullard please click here.
For more information on the Melbourne Tourism Industry Leadership Program please contact:
Lisa Velardo | 9869 2444 | lisav@destinationmelbourne.com.au

Applications for the 2014 Melbourne Tourism Industry Leadership Program intake are now closed, and will reopen in October 2014.